Transfer Meeting Point at Malaga Airport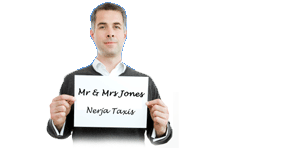 It is easy to find your driver at Malaga Airport!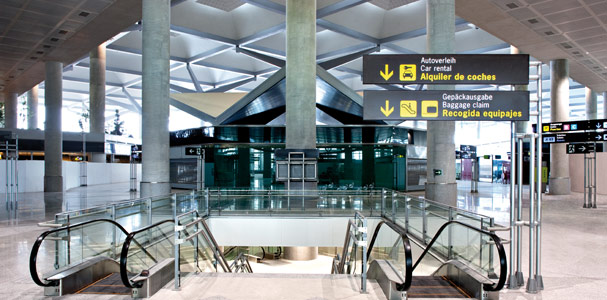 lead passenger name clearly printed on it.
You will normally enter the baggage reclaim hall in the new terminal 3 after coming off your flight. If you have large luggage, take your luggage from the baggage reclaim belt.
After passing through into the arrivals hall from the baggage reclaim hall you will see your driver waiting with an official, stamped, a4 size sign with your
Your driver will help you with your luggage to your vehicle waiting just outside the Arrivals Hall. You will not need to queue! You will arrive in Nerja or other destination safely and soundly.
Please note: In very busy periods, your taxi or minibus driver may not have arrived yet due to unforeseen circumstances. Please wait for him and he will arrive very shortly.