FAQ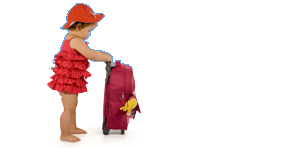 If you have a question regarding a transfer that is not answered below please contact us Nerja Taxis and we will provide an answer.
GENERAL QUESTIONS REGARDING BOOKING:
AT THE AIRPORT:
ON THE JOURNEY:
MISCELLANEOUS:
---
Are the prices per Taxi/Minibus or per person?
All prices shown on this website are per vehicle and NOT per person.
How do I pay for my Taxi or Minibus transfer?
Payment must be made in cash (euros) to your driver inside the transfer vehicle. If you book a return, you can pay each way separately.

Why are you cheaper than other transfer booking companies?
You get a better price when you book locally. Most transfer companies are just international agents based in the UK who make bookings for transfer companies worldwide. We are Malaga based and have hand-picked a pool of dependable, professional licensed taxi and minibus suppliers and have managed to get the best possible prices for you due to the high volume of local bookings we take. Also, although our prices are for standard taxis (in fact we are quite a bit cheaper than jumping into a standard taxi at Malaga airport) we provide more than 90% of our clients with a free upgrade to a premium car like a Mercedes E-Class or Audi A6.
I need a transfer within the next 24 hours. Can I book it online?
We cannot guarantee your transfer booking if you have not been sent a confirmation email. Our office hours for confirming transfers are Mon to Sun 10:00 to 20:00. We cannot confirm transfer bookings out of office hours.
Will I have to share the Taxi/Minibus with others who are not in my party?
No, when you reserve a vehicle with us, no matter whether it is a 4 passenger Taxi car, 8 passenger Micro bus or 12 passenger Minibus, the vehicle is exclusively yours!
Where will my Taxi/Minibus driver meet me?
Please click here for details of our meeting point at Malaga Airport. All other meeting points in specific places (Hotels, Villas etc.) can be specified on the online booking form. Our drivers know the local area very well and will get you to your destination safely and soundly.
Does the transfer stop en route?
No, all transfers are direct from door to door. Your Taxi/Minibus driver will only stop in case of emergency.
Which terminal at Malaga Airport?
In short, you will normally exit Malaga Airport at Terminal 3. 90-95% of all European flights now arrive at Malaga Airport's new terminal 3, although during busy times, some flights are occasionally diverted to Terminal 1. Your Taxi/Minibus driver will be aware of this and meet you in the right place on your arrival.
Are your Taxis and Minibuses fully licensed and insured? 
Yes, all vehicles are fully licensed by the local Spanish authorities. The vehicles are fully insured with passenger liability cover and strictly observe public license operating regulations. Passenger safety is of utmost concern. Be careful of bogus taxi transfer advertisers as there are a number openly operating without licenses and liability insurance.
What if my flight is delayed? 
All flights are monitored so your driver will be at Malaga Airport to collect you when you arrive, so that you can start your holiday. If your flight is delayed there is no need to worry about paying costly waiting time as we will be aware of any delay. Your supplier will wait for up to 1 hour (guaranteed) and then still do his best to provide the service even if your flight is delayed by more than 1 hour. On your return transfer, we recommend leaving Nerja 3 hours before your flight time, in case of any unforseen occurrence.
Are all fares fully inclusive or will I be asked for extra money by the driver?
All transfer fares are all pre arranged with you and the chauffeur and are fully inclusive (a tip is voluntary) so no haggling with the driver and no unpleasant surprises when you reach you holiday destination. The price that appears on the booking form when you make your reservation is the price that you pay to your driver.
Should I tip the driver?
The agreed price does not include gratuity. If you feel the driver has been helpful, courteous and friendly, then a tip might be considered as normal.
Will my transfer driver help me with my luggage?
You don't need to struggle with your luggage at Malaga Airport or your holiday destination, as drivers are generally always keen to help you.
Will all my luggage fit in the vehicle?
Generally, standard taxis can carry around three to four medium to large-sized suitcases plus hand luggage. If your luggage would exceed this, we would suggest you upgrade to a minibus, as it is illegal in spain to tie the boot of a vehicle down.
Do you arrange for baby seats and booster seats?
Yes we do. Both baby seats and booster seats can be easily selected on our online booking form. You can also specify the age of your child and how many seats you need. They will be fitted in the vehicle for your transfer. There is a small charge of €5 for each seat on each journey. You can also bring your own child seats if you so desire.
Can I smoke in the Taxi or Minibus?
We are sorry to say that the public service vehicles operated by our suppliers are strictly non smoking.

How can I cancel or make amendments to my already booked transfer?
You can do so easily by contacting us here and filling in the appropriate form.
I have heard there are many illegal Taxi operators around Malaga Airport. Is that true?
Please note that the Taxi/Private Hire laws in Spain are very strict. There are numerous illegal Companies on the Costa del Sol openly advertising on the internet as legitimate Taxi/Transfer companies. There are also apartment owners & letting agencies offering cheap transfers, these are also illegal and there can be real problems in the event of any accident. Malaga Airport is patrolled continuously by the police & government inspectors looking for illegal transfer people.  If a Transfer driver asks to meet you anywhere apart from the designated area in the arrivals terminal, they will be illegal, (even if they use the excuse that this is due to building work), their vehicles will also not be insured for passenger liability cover.  You should remember that if stopped by the Guardia Civil (Police) the vehicle would be confiscated immediately leaving you stranded.  A vehicle that is licensed will be SP (Servicio Publico) plated by the Spanish Authorities and you can always ask to see a copy of the Companies "Tarjeta de Transporte" license if you are concerned. You can be sure that all vehicles operated through Nerja Transfers are fully licensed and fully insured. Safety is of primary importance to us.
How do we get from Malaga Airprort to Nerja in the Taxi?
After meeting and greeting your Taxi driver at the assigned meeting point in Malaga Airport, your driver will help you with your luggage to the Taxi/Minibus waiting just outside the arrivals hall. You will then begin the 67km drive from Malaga Airport to Nerja. The journey is mainly Motorway where your driver will obey the speed limits and make sure you are comfortable. The vehicle will be air-conditioned and you can ask the driver to lower or higher the temperature to your taste. You will pass the towns of Velez Malaga, Torre del Mar, Torrox and maybe Maro on your way to Nerja. On the right hand side you will see the beautiful Mediterranean sea for most of the journey and on the left hand side, spectacular views of the mountains. Your driver will often point out places of interest on the way.
Can i book a return transfer in Spain?
Yes you can book a return transfer in Spain with your driver or by emailing bookings@nerjataxis.net. We appreciate 24 hours notice, especially in busy periods.
For information on Sierra Nevada see http://www.sierraessence.com